Key Personnel
Berkshire employs highly qualified and experienced environmental professionals who are committed to providing quality, knowledgeable, and personalized service to our clients.
Berkshire employs highly qualified and experienced environmental professionals who are committed to providing quality, knowledgeable, and personalized service to our clients.
The Berkshire staff, which includes a Connecticut Licensed Environmental Professional (LEP), stays up-to-date with changes to the environmental industry through attendance at professional seminars and conferences, as well as membership in professional organizations such as Environmental Professionals Organization of Connecticut (EPOC).
The professionals at Berkshire continually monitor changes to environmental regulations, changes to the regulatory climate, changes and advancement in site investigation and remediation technology, and changes within the environmental consulting and remediation industry itself. Berkshire staff also monitors changes to the overall business climate in order to adapt our services to the needs of the clients we serve.
Downloads
Statement of Qualifications

Our SOQ describes our credentials, services, and projects relating to environmental consulting and remediation. Download SOQ.
Small Business Enterprise Certificate

We have been certified by the Department of Administrative Services (DAS) in the state of Connecticut. Download Certificate.
James W. Ciaglo III, LEP
Senior Project Manager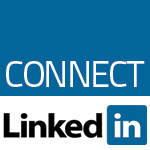 Jim Ciaglo, a Connecticut Licensed Environmental Professional (LEP), has over 20 years of experience as an environmental consultant performing environmental site assessment, subsurface investigation, and remedial investigation/design activities for numerous commercial clients.
Project experience includes the preparation, implementation, and management of environmental assessments, remedial investigations, and remedial action plans. Project management responsibilities include serving as liaison between clients, attorneys, and regulatory agencies and the preparation of comprehensive environmental assessment and remedial investigation reports, and management of the implementation of remedial action plans. He has served as an expert witness, testifying before the court on behalf of clients in civil claims, and has negotiated Consent Orders with regulatory agencies on behalf of clients.
Mr. Ciaglo has been directly involved in environmental site assessments of over 500 sites throughout the northeast. Mr. Ciaglo's area of expertise is in the assessment and investigation of environmental issues pertaining to the transfer of real estate and assessing the applicability of the Connecticut Transfer Act.
Matthew P. Prelli
Principal / Project Manager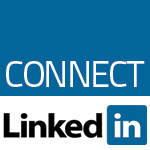 Matt Prelli has over 20 years of experience in the environmental industry. In addition to his responsibilities as a principal in the company, his responsibilities include interpretation of all aspects of remedial investigations and subsequent remedial actions. In addition, he is responsible for coordinating field activities, pilot test studies, soil, groundwater and air sampling, quality assurance, data interpretation, report preparation and permitting.
Mr. Prelli has also designed and implemented a database system to track the efficiency and performance of active remediation systems.
Mr. Prelli has conducted site investigations and installed over 50 remediation systems at industrial and commercial sites along the eastern seaboard of the United States, from Maine to Florida. He has been involved with implementing remediation strategies for the treatment of gasoline, #2 & #6 heating oil, jet fuel, chlorinated solvents and heavy metal contamination. He has also managed and coordinated all aspects of large-scale, long-term contaminated soil excavation and disposal projects for private and municipal clients, including projects in excess of 40,000 tons.
Francis G. Wright
Principal / Geologist
Frank Wright has over 19 years of experience in specialized field operations, including 4 years of subsurface geophysical data acquisition in mobile oil and gas exploration field camps in the Alaskan arctic and western United States. Mr. Wright has over 15 years of field experience in hydrogeological investigations and groundwater and subsurface soil contamination studies. In addition to his responsibilities as a principal in the company, he has been responsible for management of all types of environmental projects, soil and groundwater sample data interpretation, supervision of field activities, environmental site assessments and correspondence with the regulatory agencies.
Mr. Wright has been engaged in project management, field work, and report writing for environmental site investigations, landfill monitoring, Superfund facilities, and leaking underground storage tanks.
William P. Douglas
Senior Project Manager
William Douglas has over 20 years of field experience in the environmental consulting industry. His responsibilities include project management, project estimating, permitting, quarterly and annual report preparation, management and implementation of field operations, health and safety implementation, remediation system design, installation, and O&M.
Mr. Douglas has been responsible for all aspects of environmental projects throughout the eastern United States. Management responsibilities have included design and implementation of subsurface remediation systems and soil excavation projects, acquisition of all applicable environmental, local, and Federal permits, Health and Safety Plan preparation, groundwater monitoring and soil sampling programs.